I made a pizza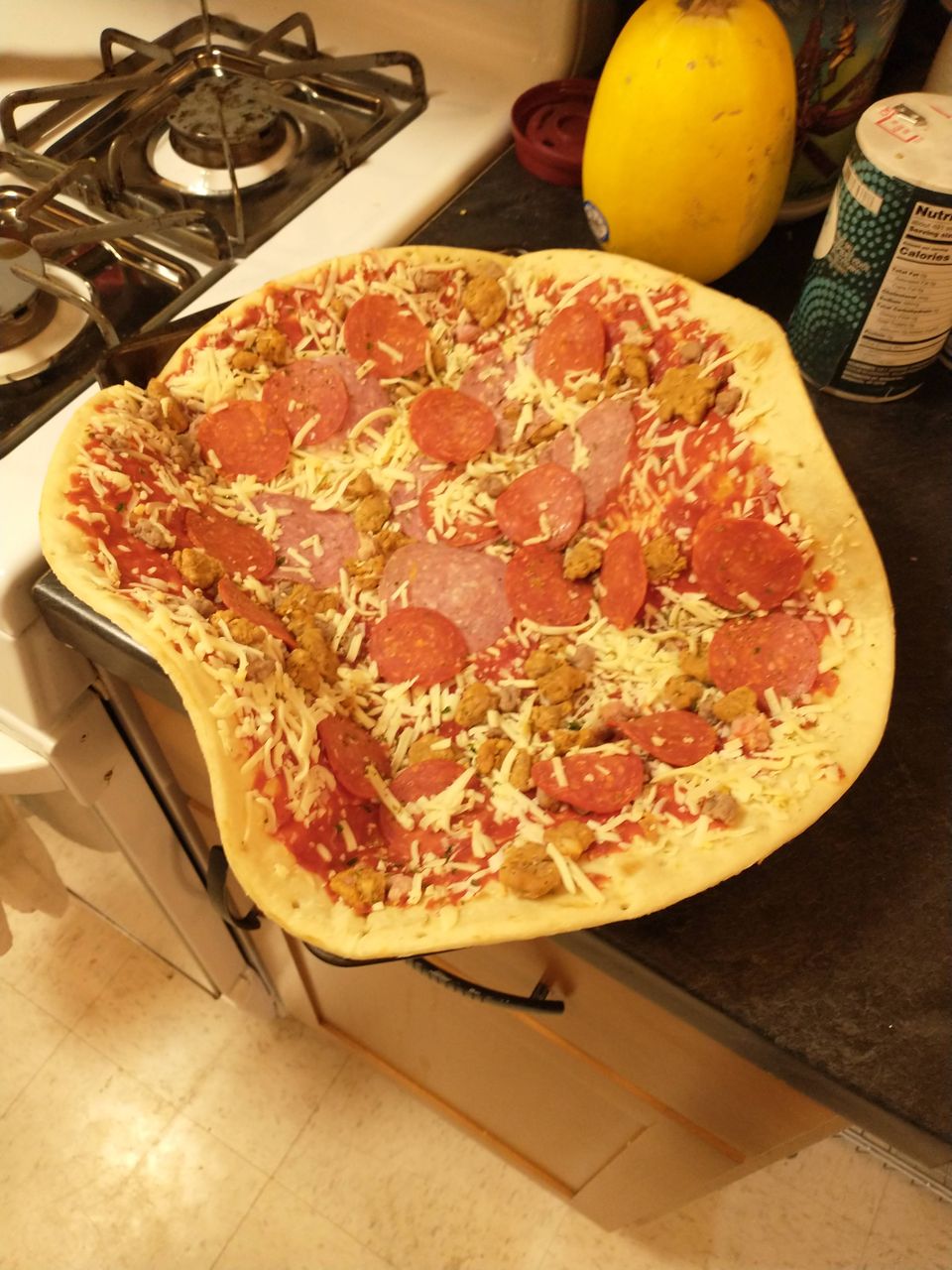 I have a lot of projects in the works right now. They're not ready to share.
I made a pizza a few months ago, and it was kind of funny, so I'll talk about it.
My roommate's car was recently stolen for the second time in just a few months. Just after it was stolen, we went grocery shopping together. This was the result: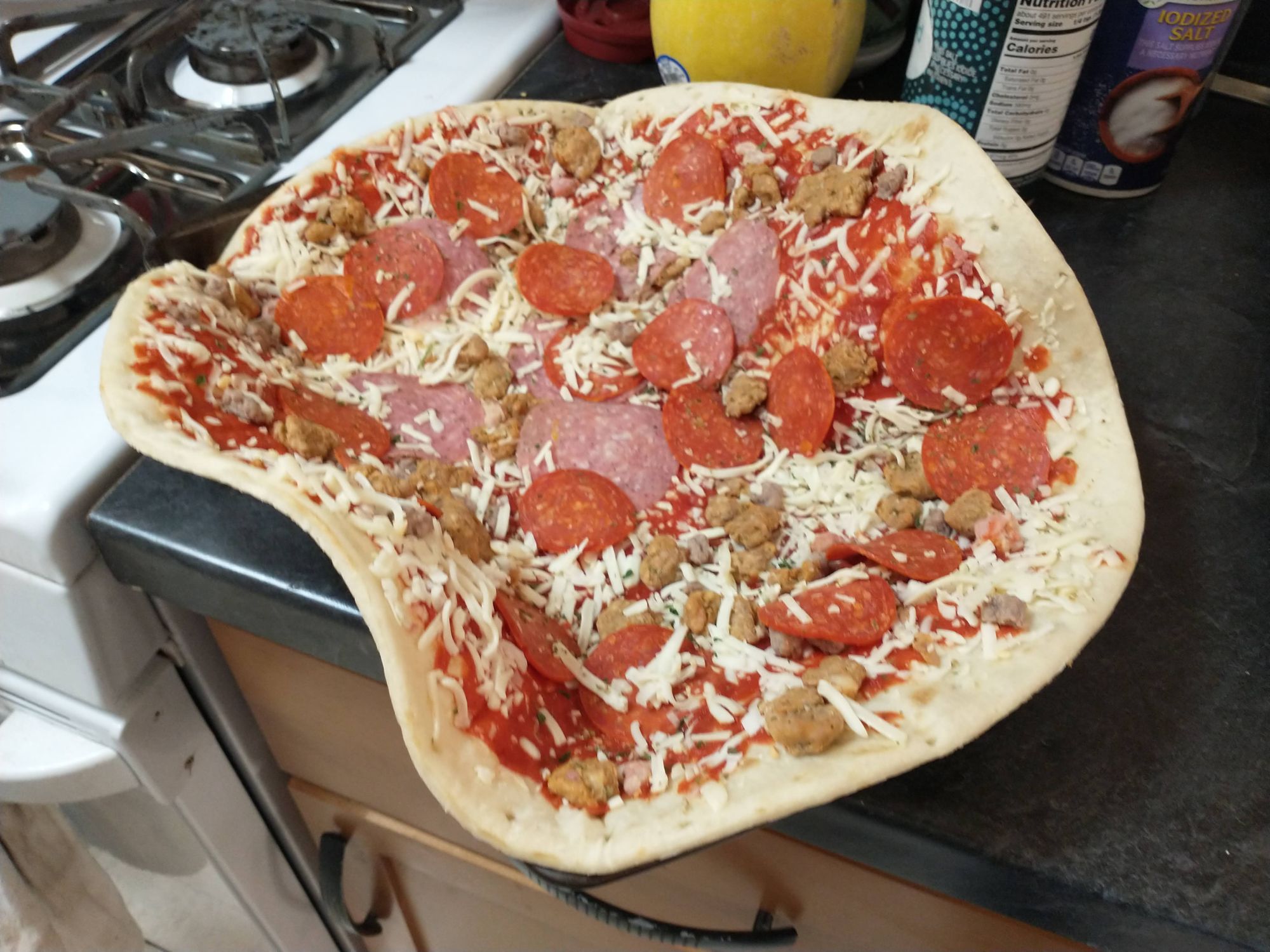 We don't have a pan big enough to hold it, so we put it in the biggest pan we have. While we cooked it, the edges flopped down and spilled cheese, meat, and tomato sauce on the bottom of the oven. All the stuff that spilled caught on fire and made a lot of smoke.
For all y'all who're concerned for my safety, rest assured. My smoke alarms are very sensitive and very loud.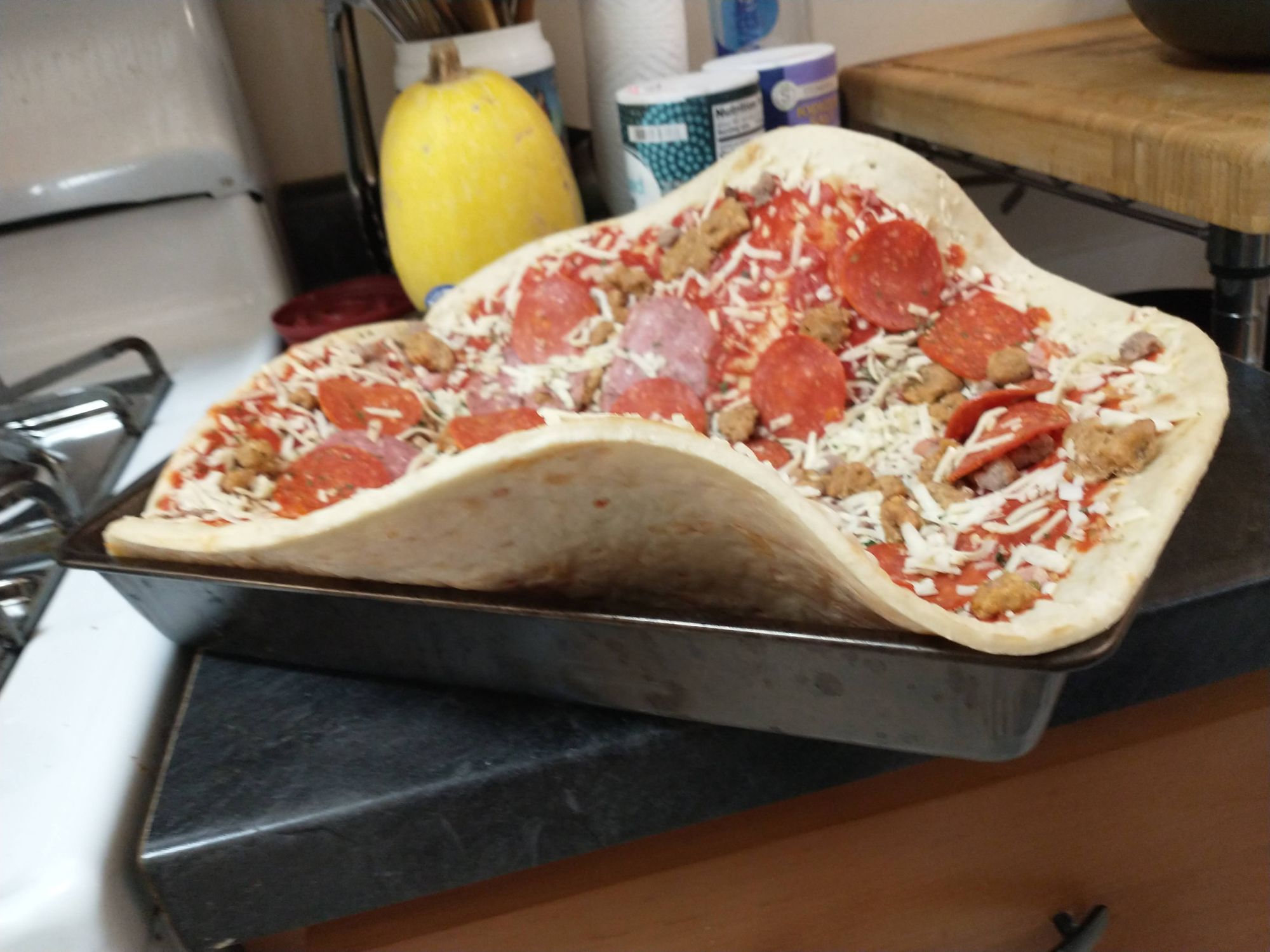 Pizzas are actually a really efficient food. Lot's of protein, fat, and carbs for just a few dollars. Grocery store pizzas are better than takeout pizzas.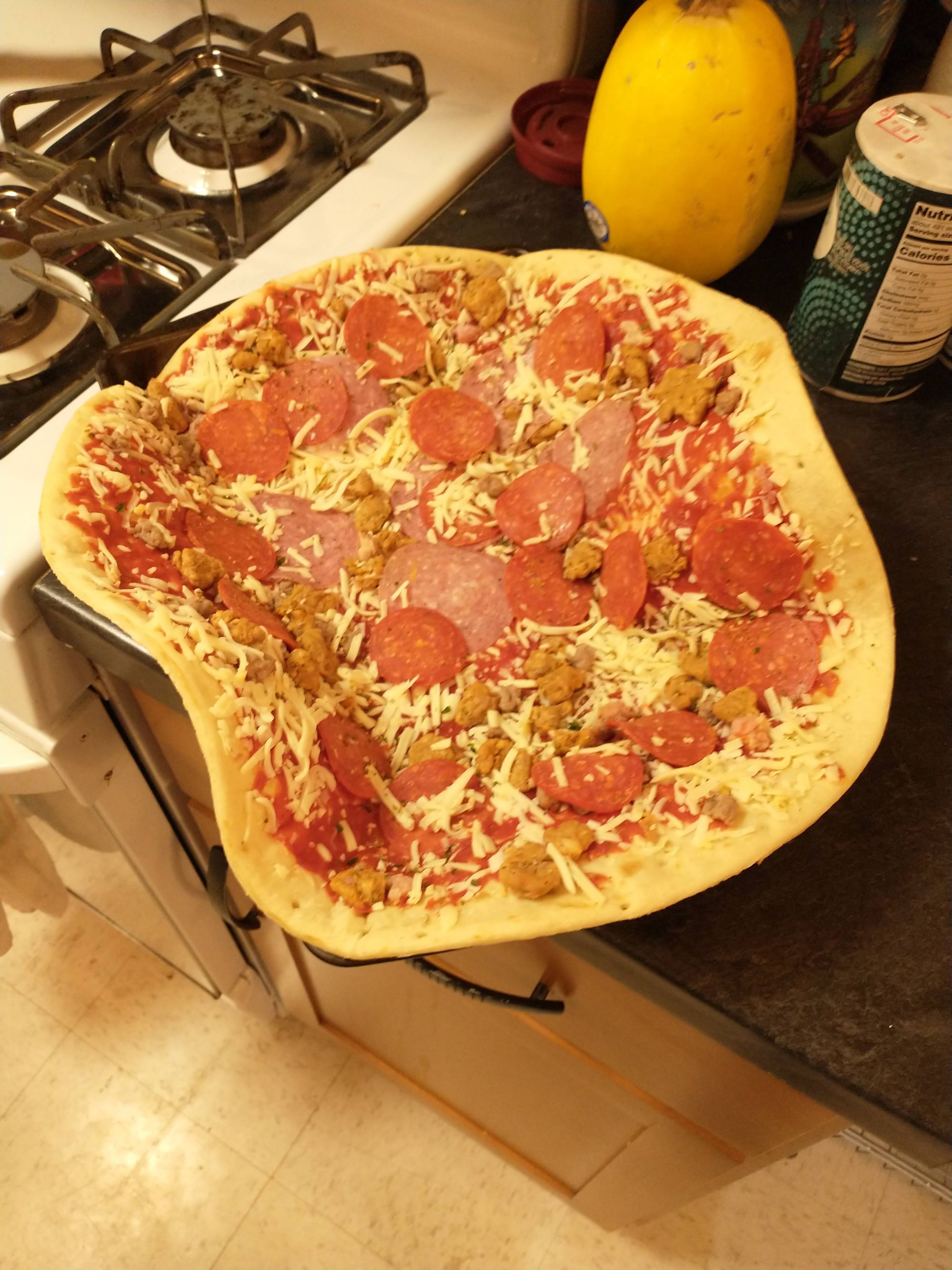 I didn't get any pictures of the pizza after it came out of the oven–I was too busy fanning smoke out the window. If you're planning to burn a pizza in the oven, I recommend that you wait until springtime so that the -12 degree air won't fill your entire apartment.
subscribe to get email updates and support my work
Click the link below or the subscribe button at the bottom of the page to support my work and get an email every time I make a new post!