i made a pot pie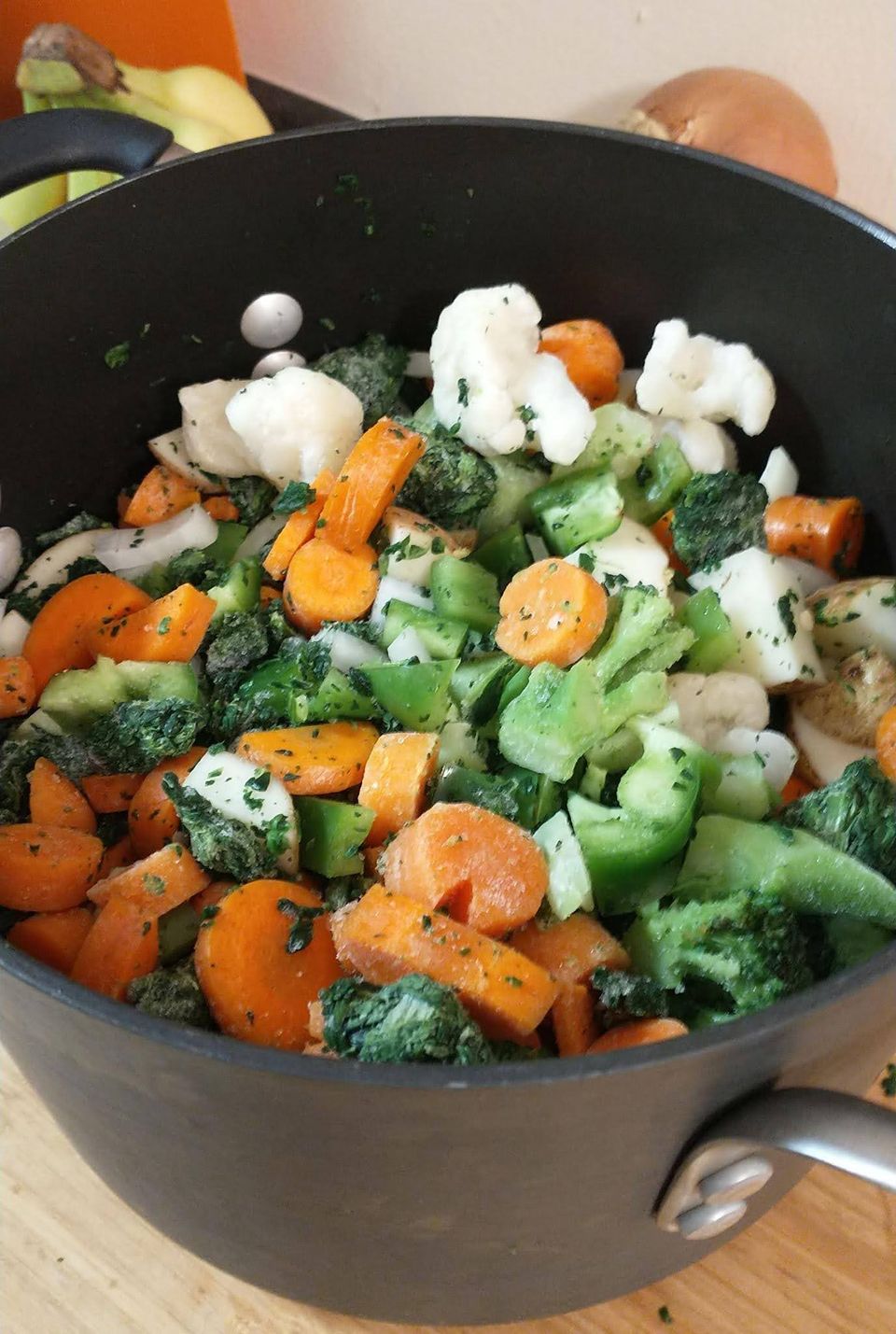 Good morning!
Yesterday, I made a pot pie. It was not easy. It may not have been worth it. But alas! It is delicious!
Here it is just as it came out of the oven:
making the filling (the easy part)
And here it was just after chopping the veggies: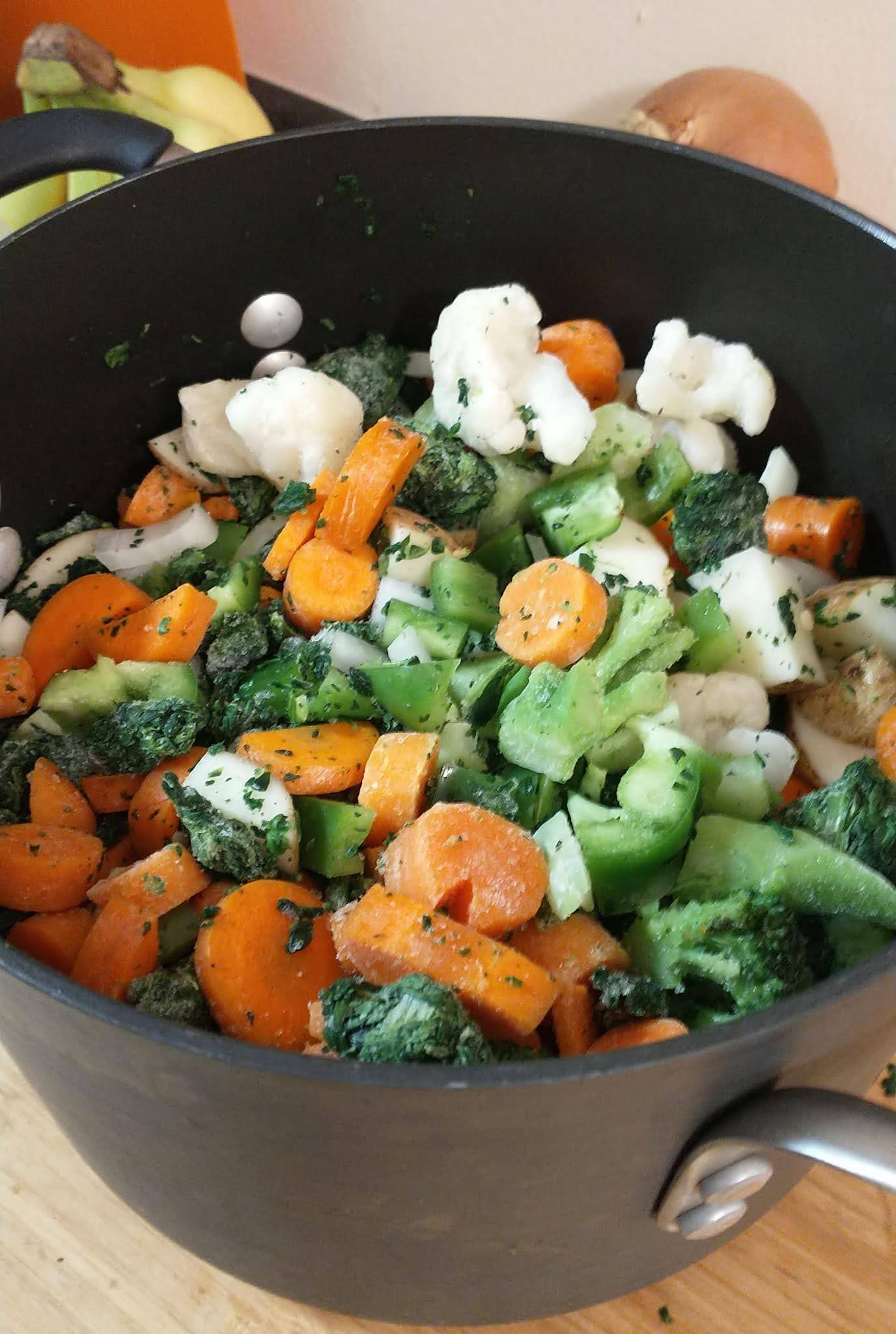 This is a recipe directly from the $1.50 per day cookbook on the Efficiency is everything blog! It might be my favorite so far!

Once you've chopped the veggies and potatoes, you mix them with a roux and soup juices (like broth and milk). Boil it until it's the consistency of pot-pie filling.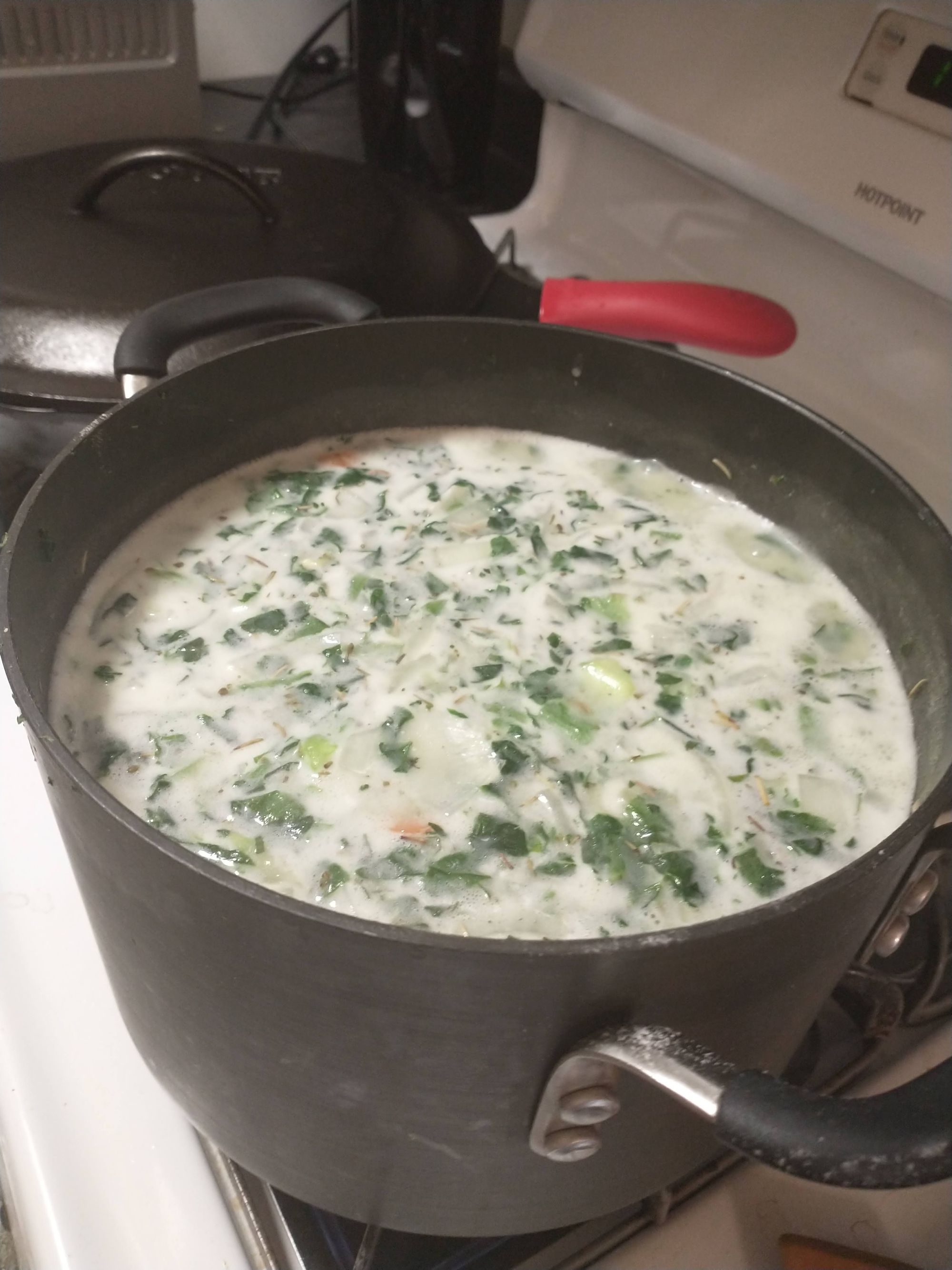 making the crust (the hard part)
Now for the crust. I've been told all my life that making pie crust is hard.
I can now confirm this fact. Pie crust is hard to make. Here's what my first try looked like: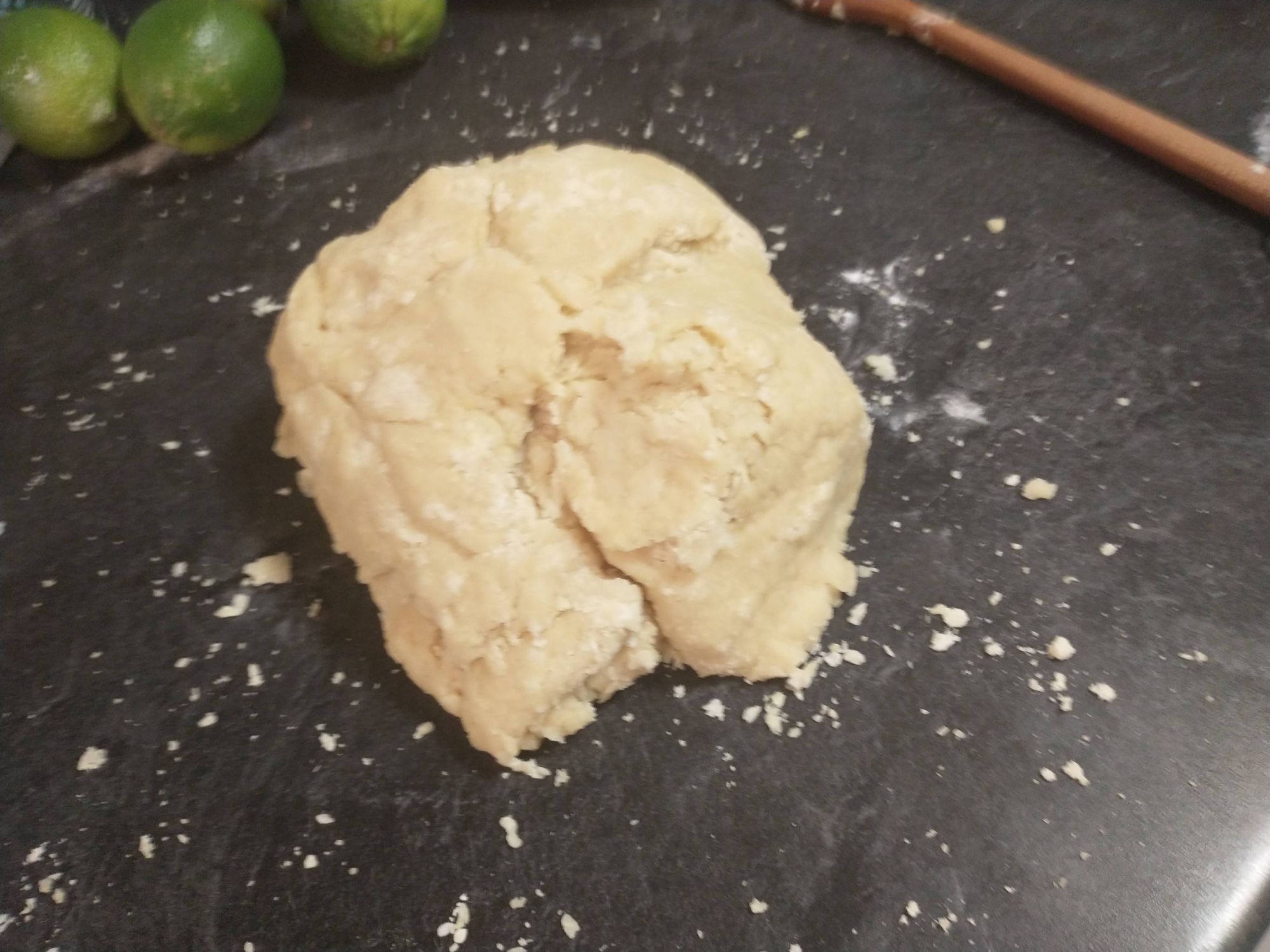 A little smooshing smoothed it right out!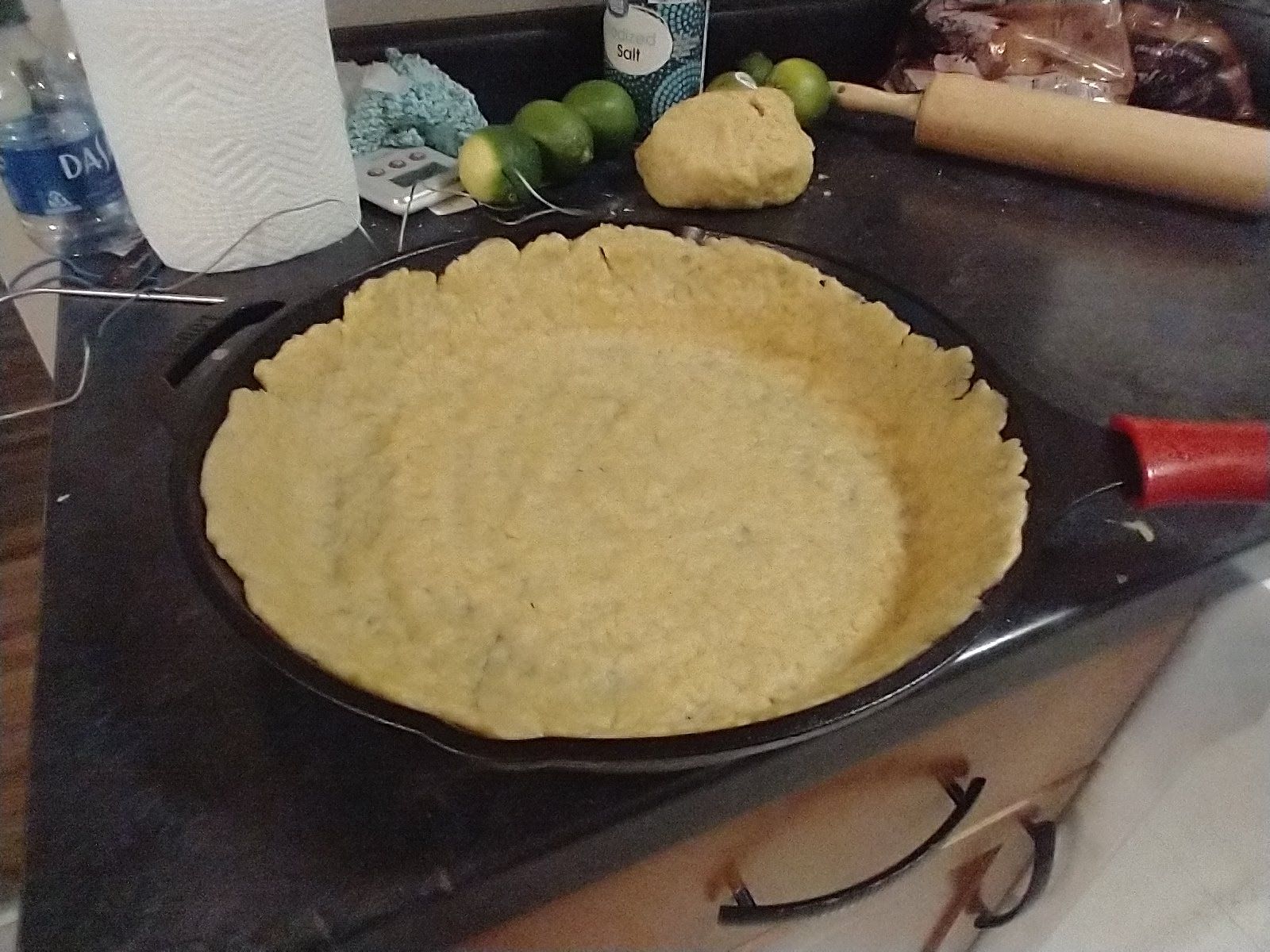 I did learn something from all this: it's actually important to let dough rest before you roll it out! Since I got a little distracted while cooking, the top part of the pie crust had plenty of time (maybe an hour or more) to rest. Here's what that looked like: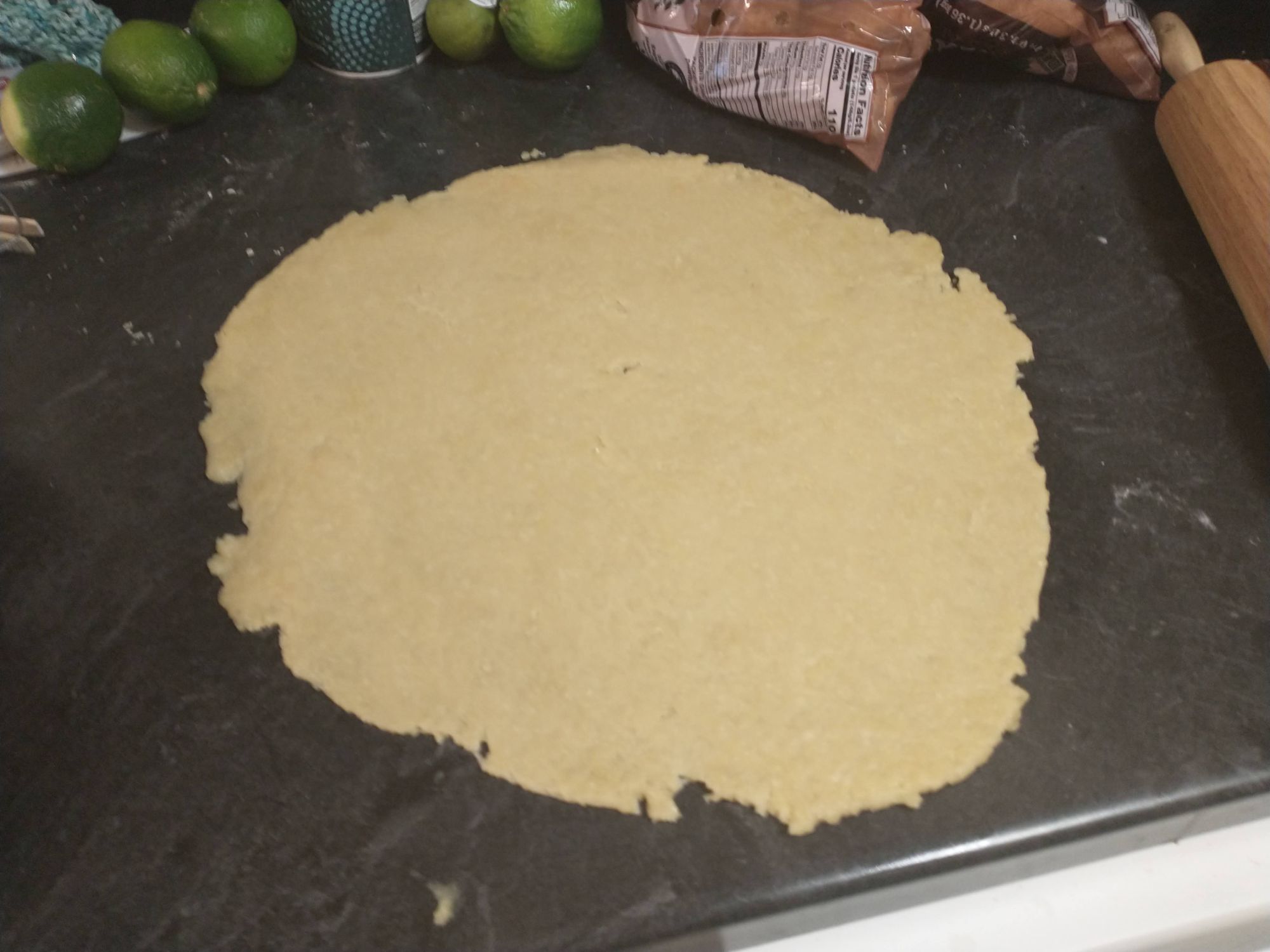 filling and cooking
Here's the filling in the pan (I may have made a bit too much)!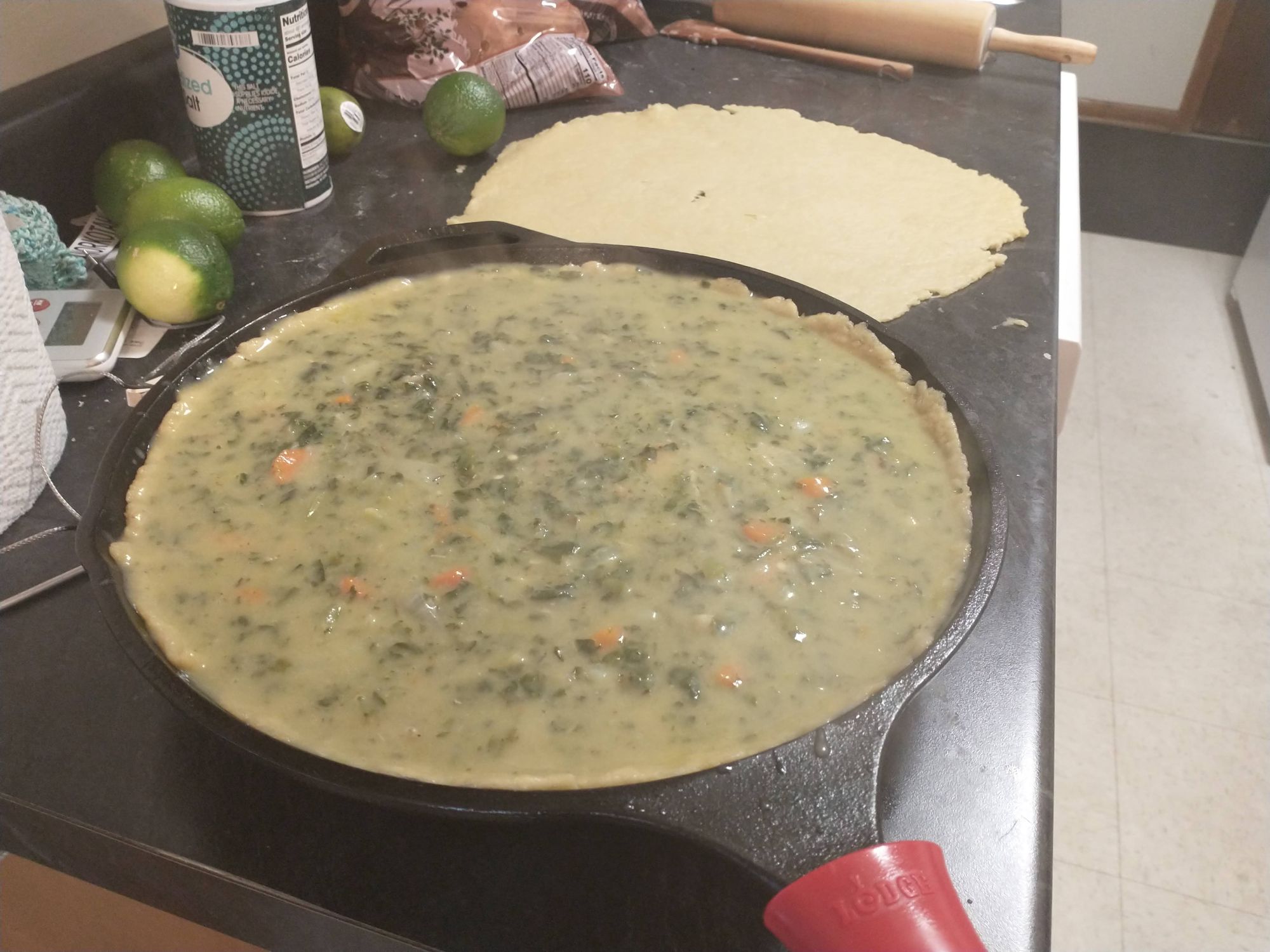 But in the end, it worked out! Here's a video of me demonstrating the perfection of my top crust!
But it turns out you have to puncture the top crust, otherwise you get filling gushing out the sides, landing on the bottom of your oven, and causing all kinds of smoke in your kitchen.  Today I also learned that you can turn off a fire alarm by pressing its button. That's why this video has filling spilling over the edges (you can see where I tried to poke the crust with a fork, but it was already too late):
eating and storing
I have to say, this pot pie is absolutely delicious! The crust in particular is thick, flaky, and good. The filling is much, much better than anything I've gotten from the freezer aisle!
I doubled the recipe, so I should get about 16 meals out of this pot pie (when I combine it with some protein). Here's the very aesthetic photo of my pot pie in a storage container (with the crust on top to keep it crispy)!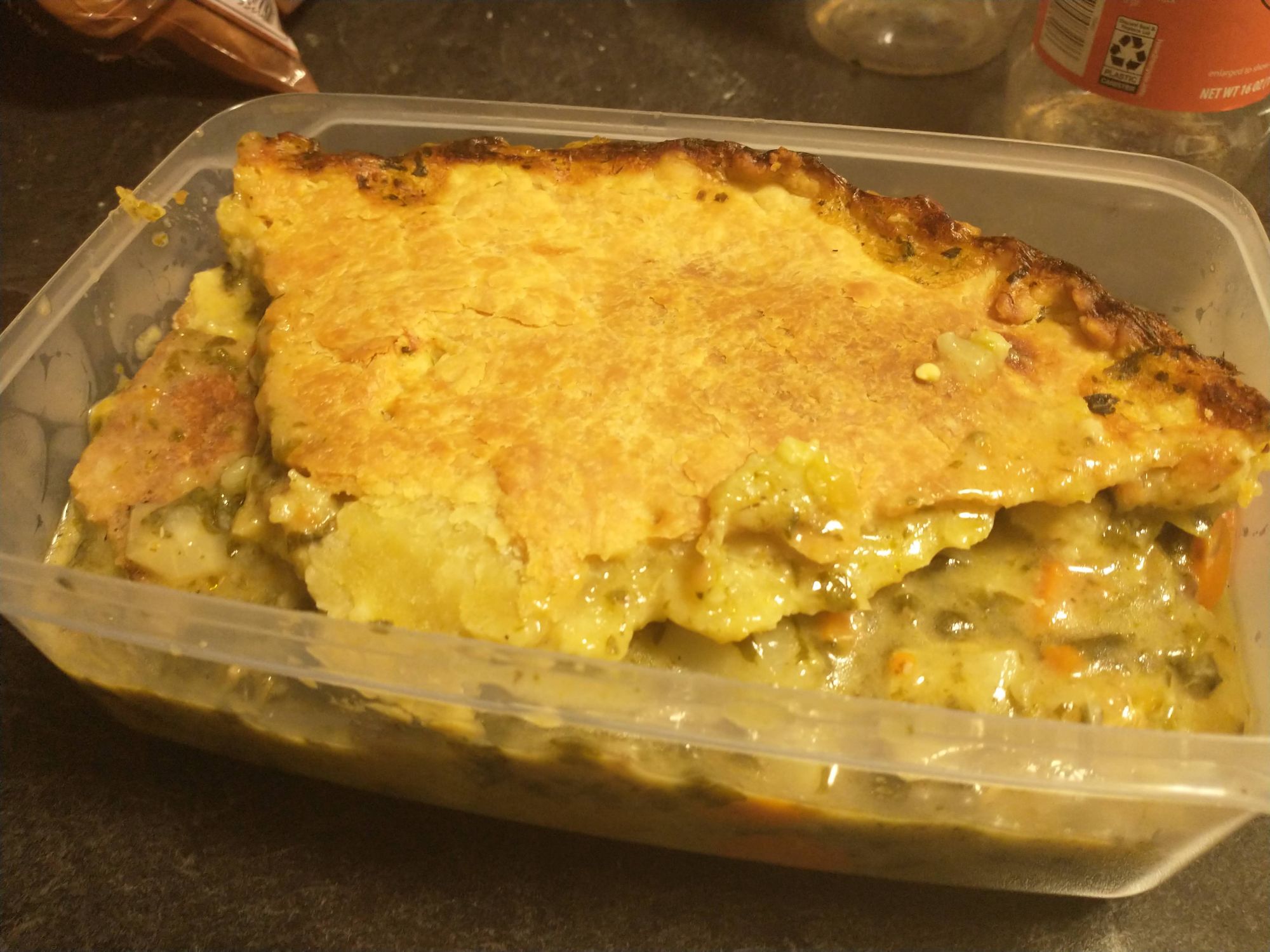 If you'd like to make this recipe, head over to the efficiency is everything blog! (I promise I'm not on his payroll!)

Have any comments or questions?
subscribe to get email updates and support my work
Click the link below or the subscribe button at the bottom of the page to support my work and get an email every time I make a new post!