the st. john's bible part 1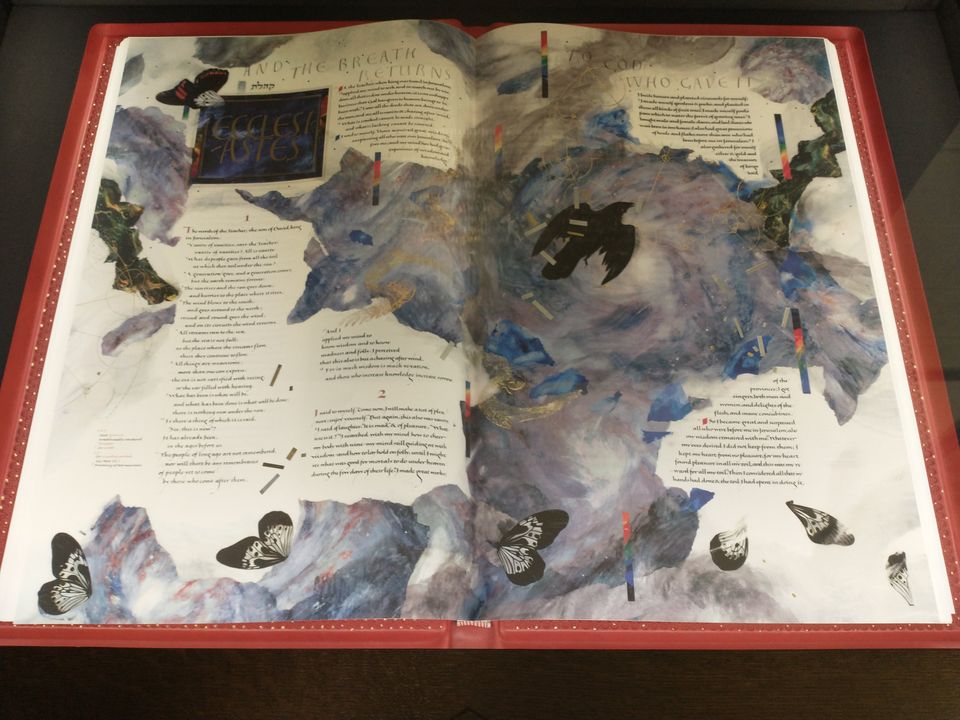 I won't have much to say in this post. I'll simply show you the pictures I took and some interesting things I learned while viewing the St. John's Bible at St. John's University.
the university
The first thing you see when you enter the university is the imposing, brutalism-inspired architecture by Marcel Breuer. You can read all about it here:
And here's his very impressive Wikipedia page: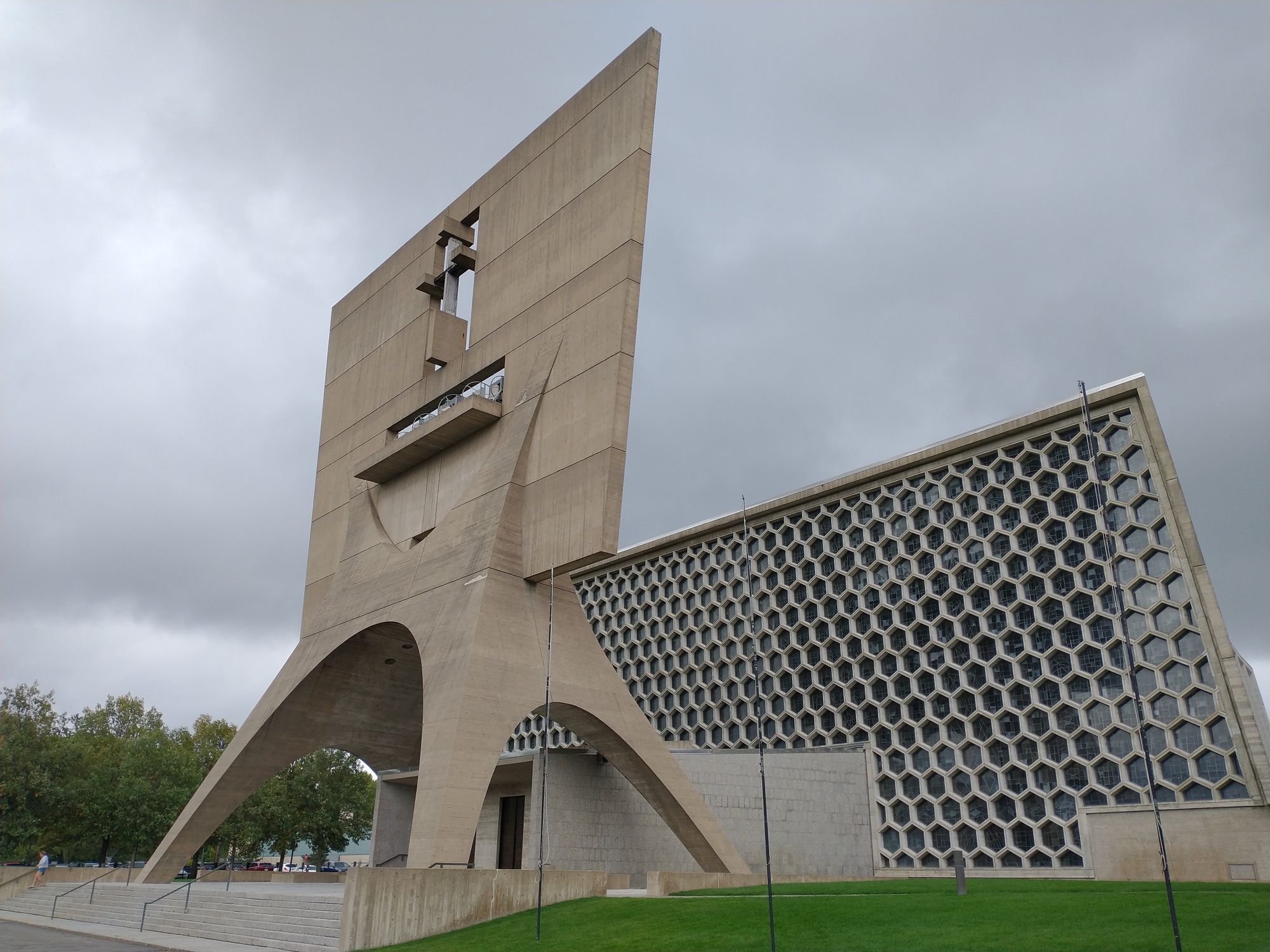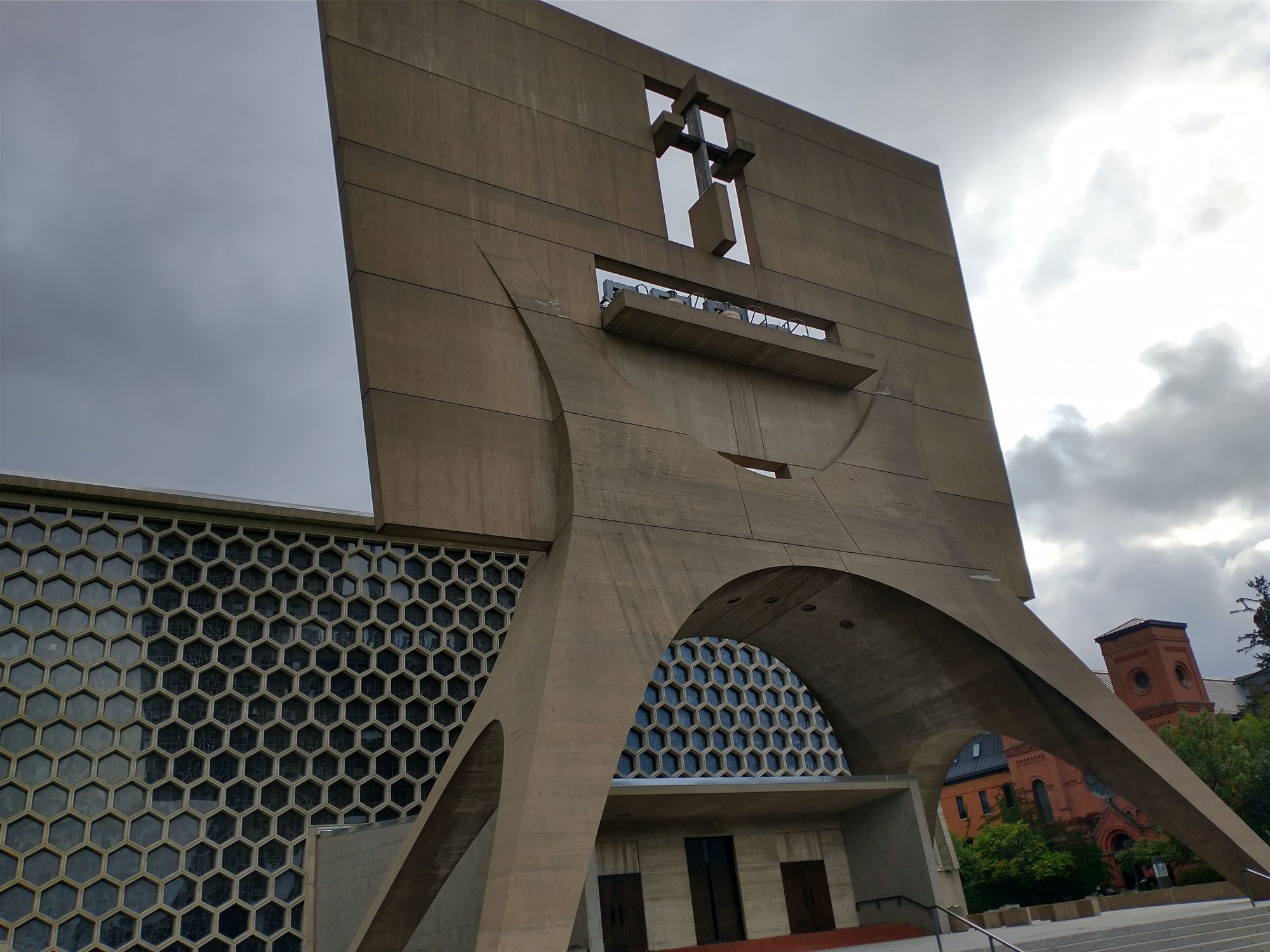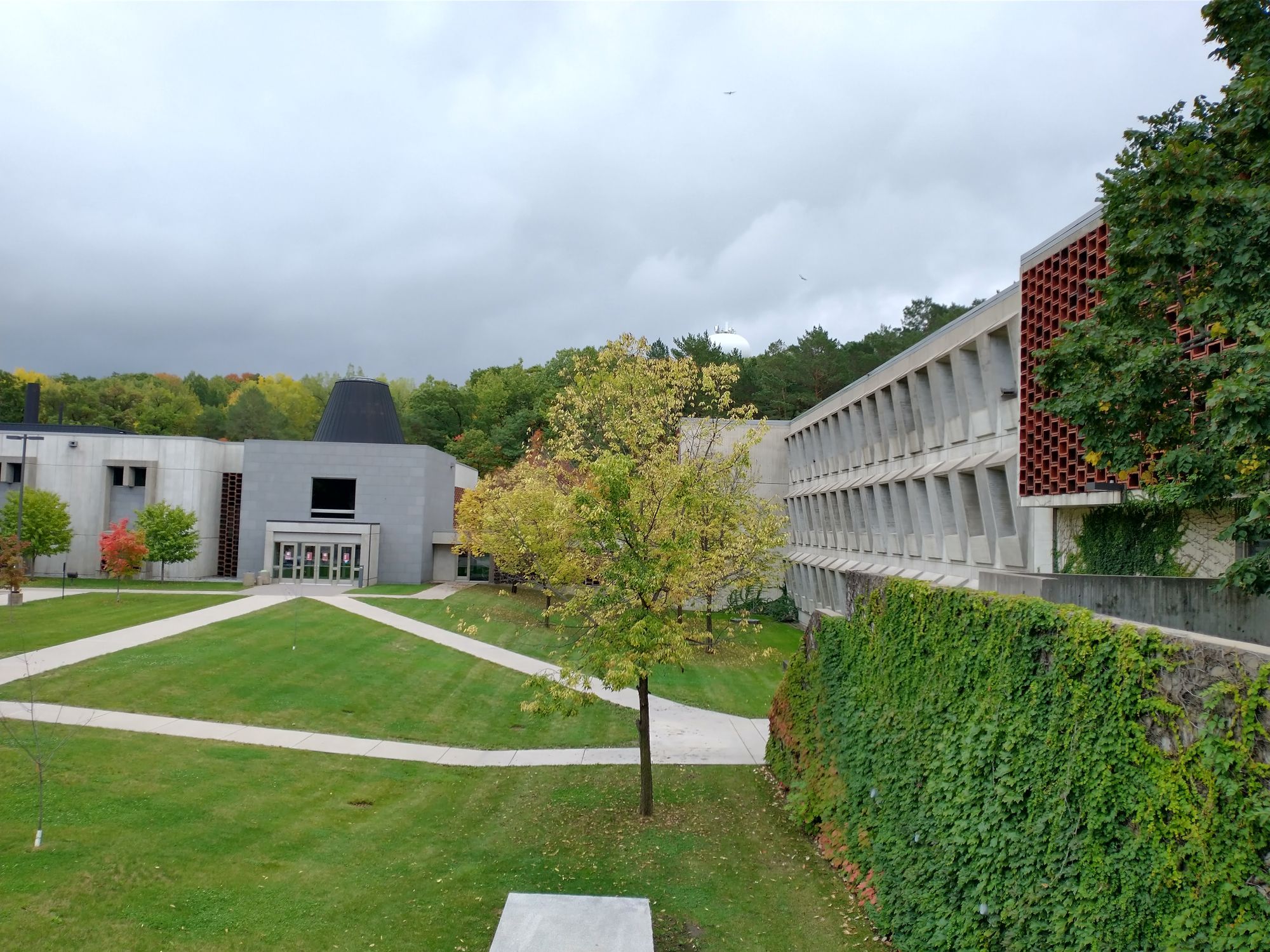 the bible itself
Just as you walk in, you're greeted with a reprint of this introduction page to Ecclesiastes:
Donald Jackson is the official calligrapher to the Crown Office of the United Kingdom of Great Britain and Northern Ireland. He was also the artistic director for the entire St. John's Bible project. There's not much about him online, but he seems to be a really big deal in the calligraphy world:
The first thing that struck me about the Bible was its scale. It's huge! Three feet by two feet when it's opened. But it's actually always opened at this point because of the next surprising thing: the St. John's Bible isn't bound! It's all loose 2'x3' sheets of vellum. Here's a picture of the docent standing next to some pages for scale: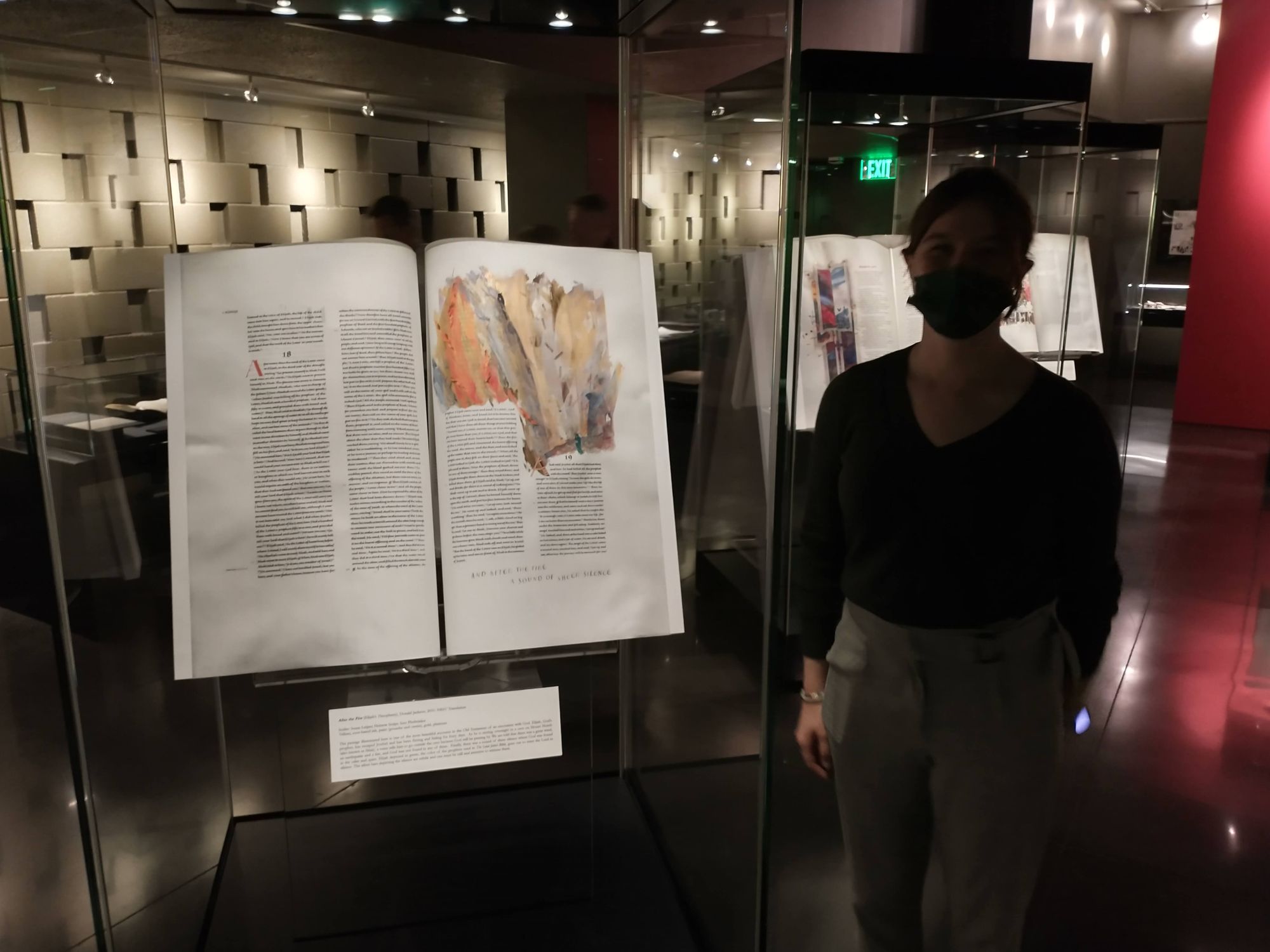 The displays in the museum generally had two pages, gently folded in half so that you could see facing pages like here: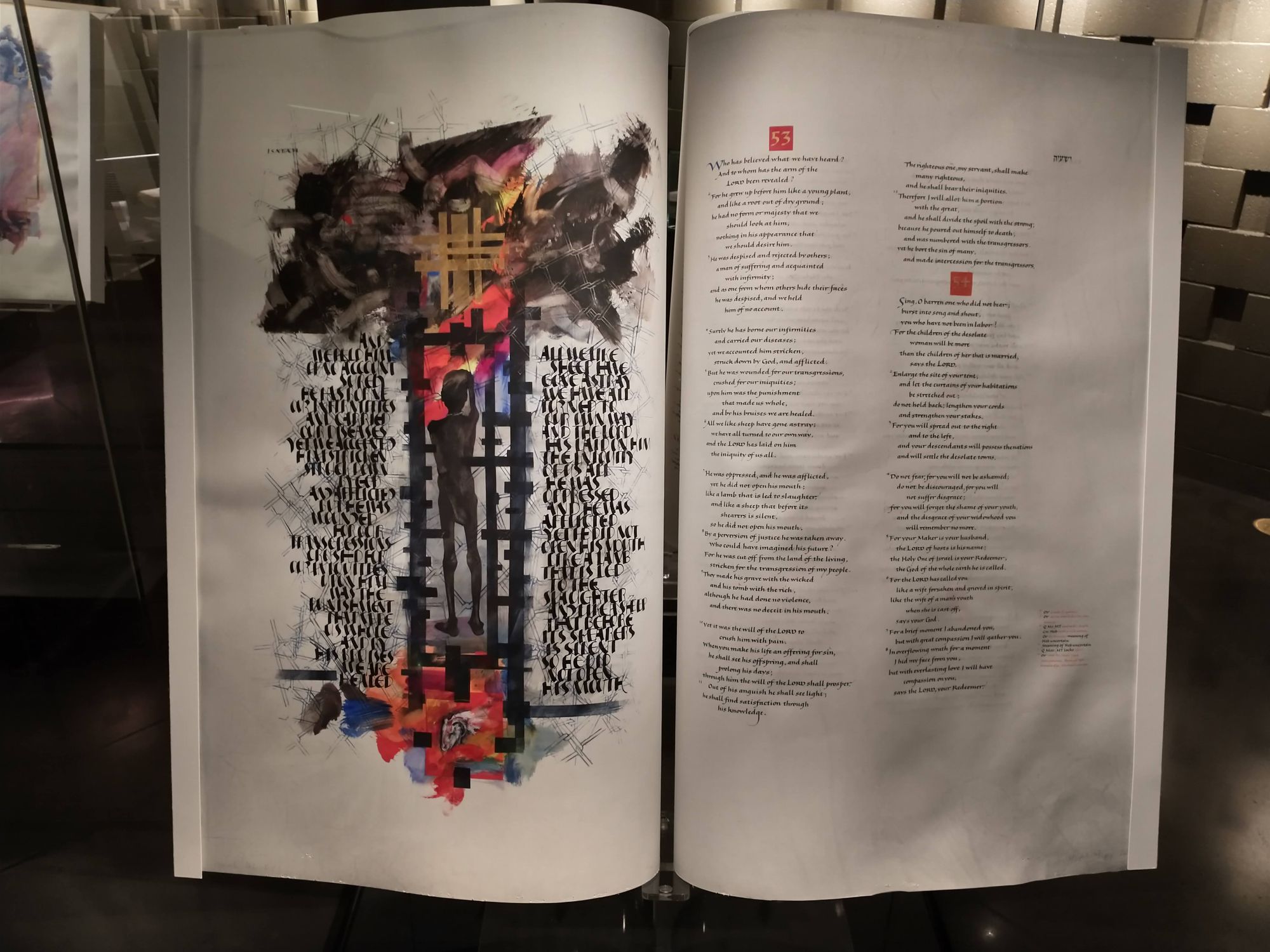 It's interesting to note that the vellum is slightly translucent (you can see the text on the other side of the page showing through). Since the vellum is made from calfskin, you can also see imperfections in the sheets on some of the page corners. There are also some of the artists' notes in pencil in nearly every top and bottom margin!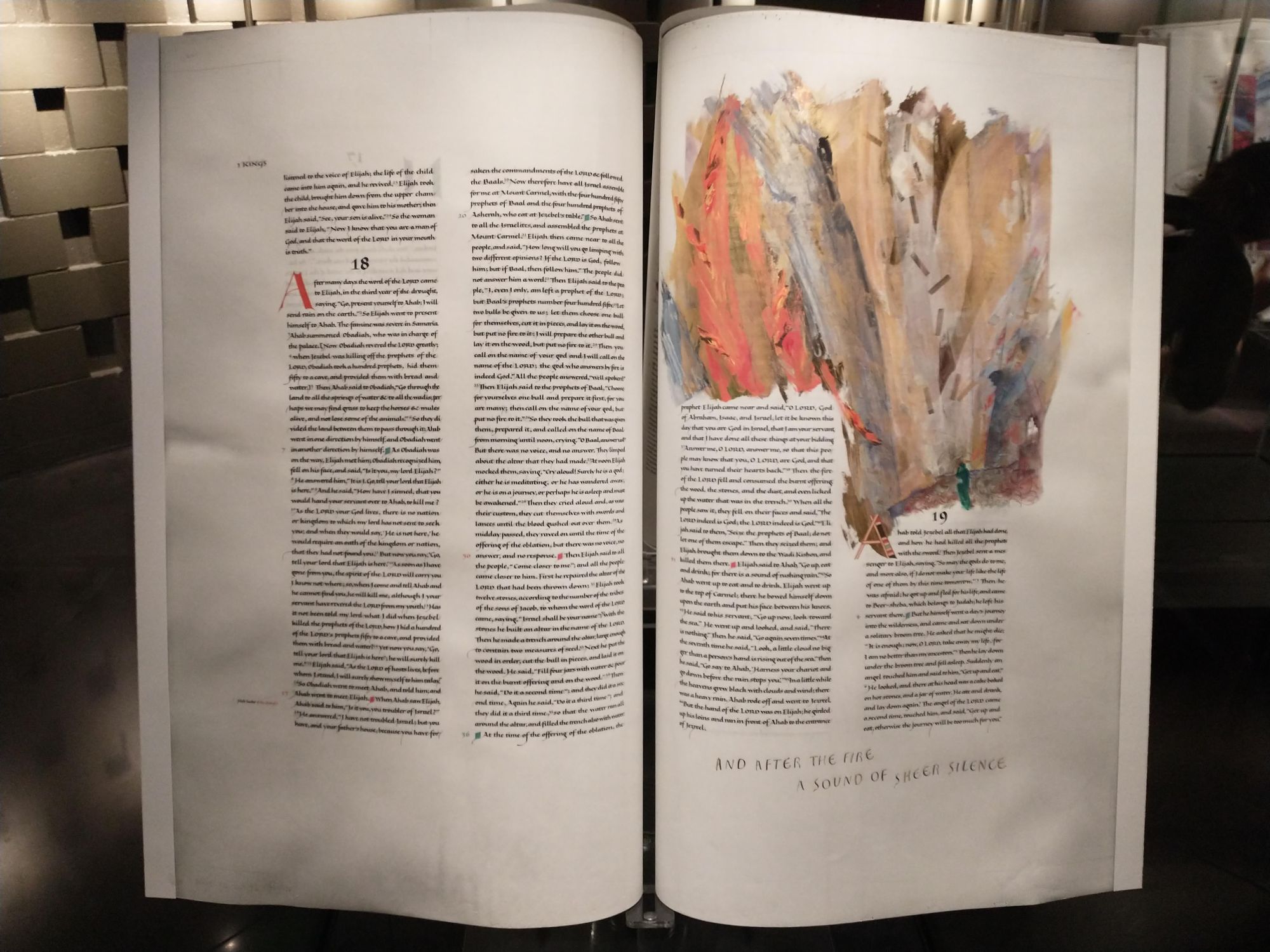 You'll notice a lot of shimmering silver and gold on the pages of this Bible. Rest assured, it is real gold and platinum leaf that will not tarnish over the next 1500 years that this Bible is meant to last.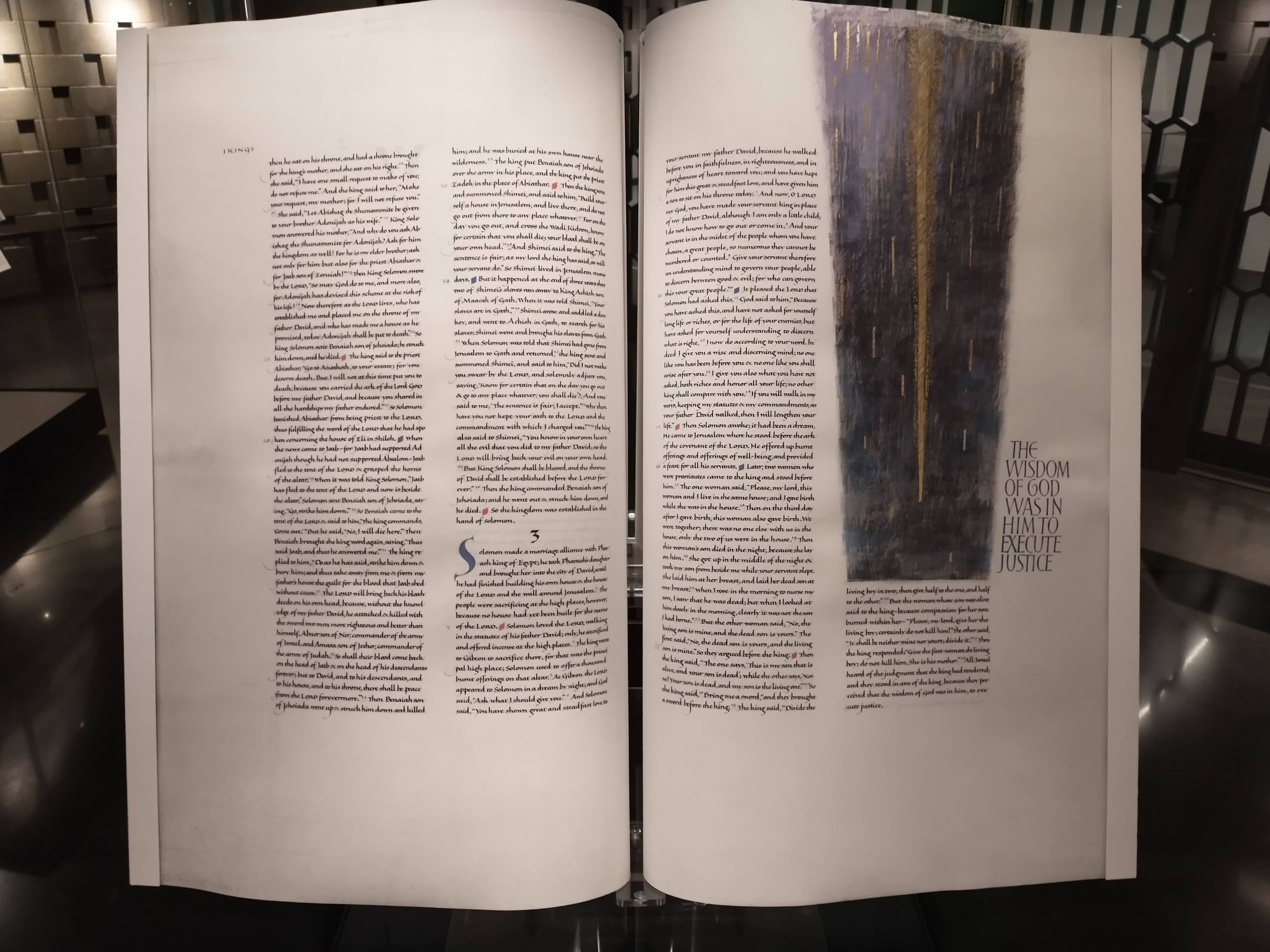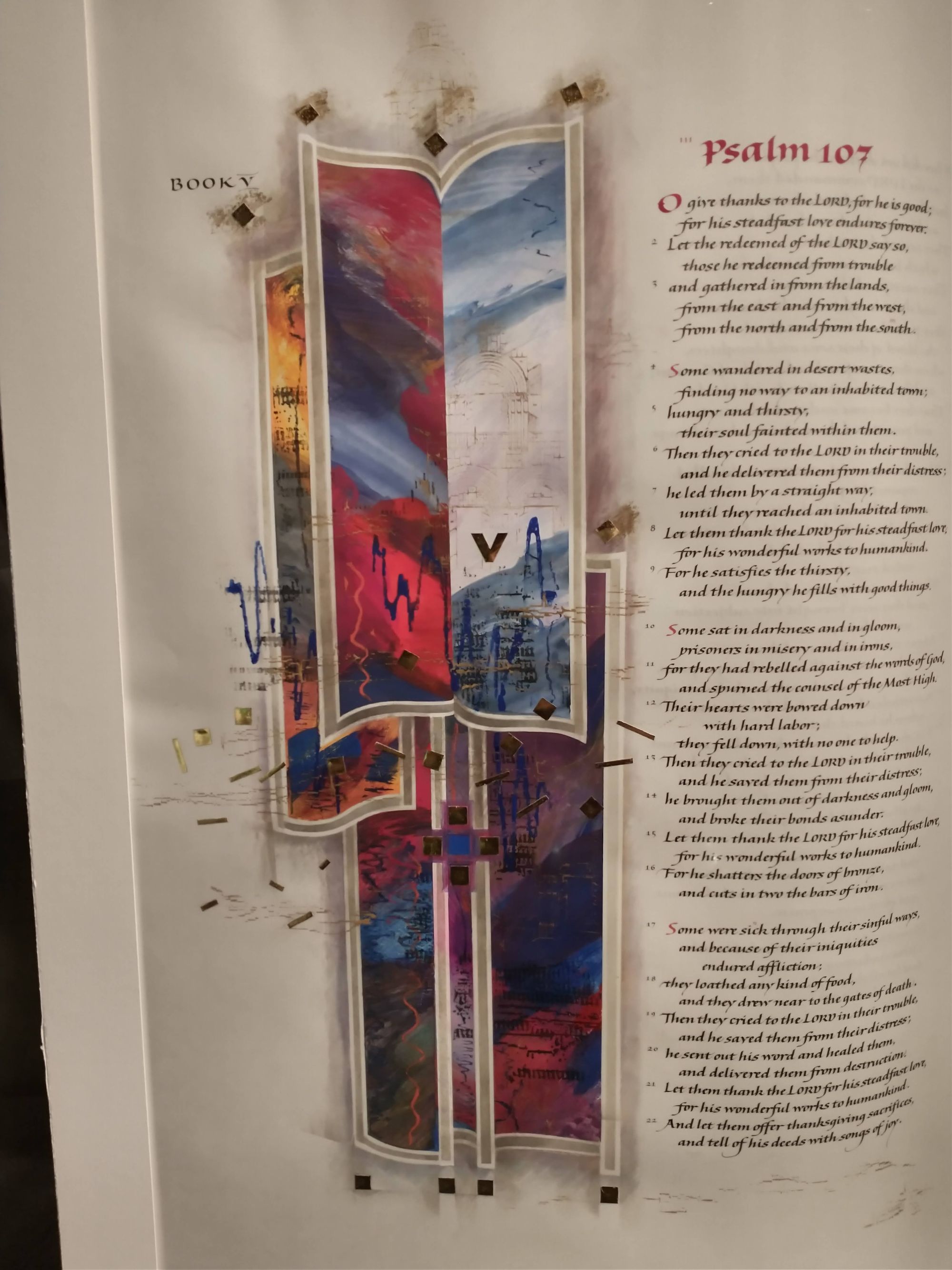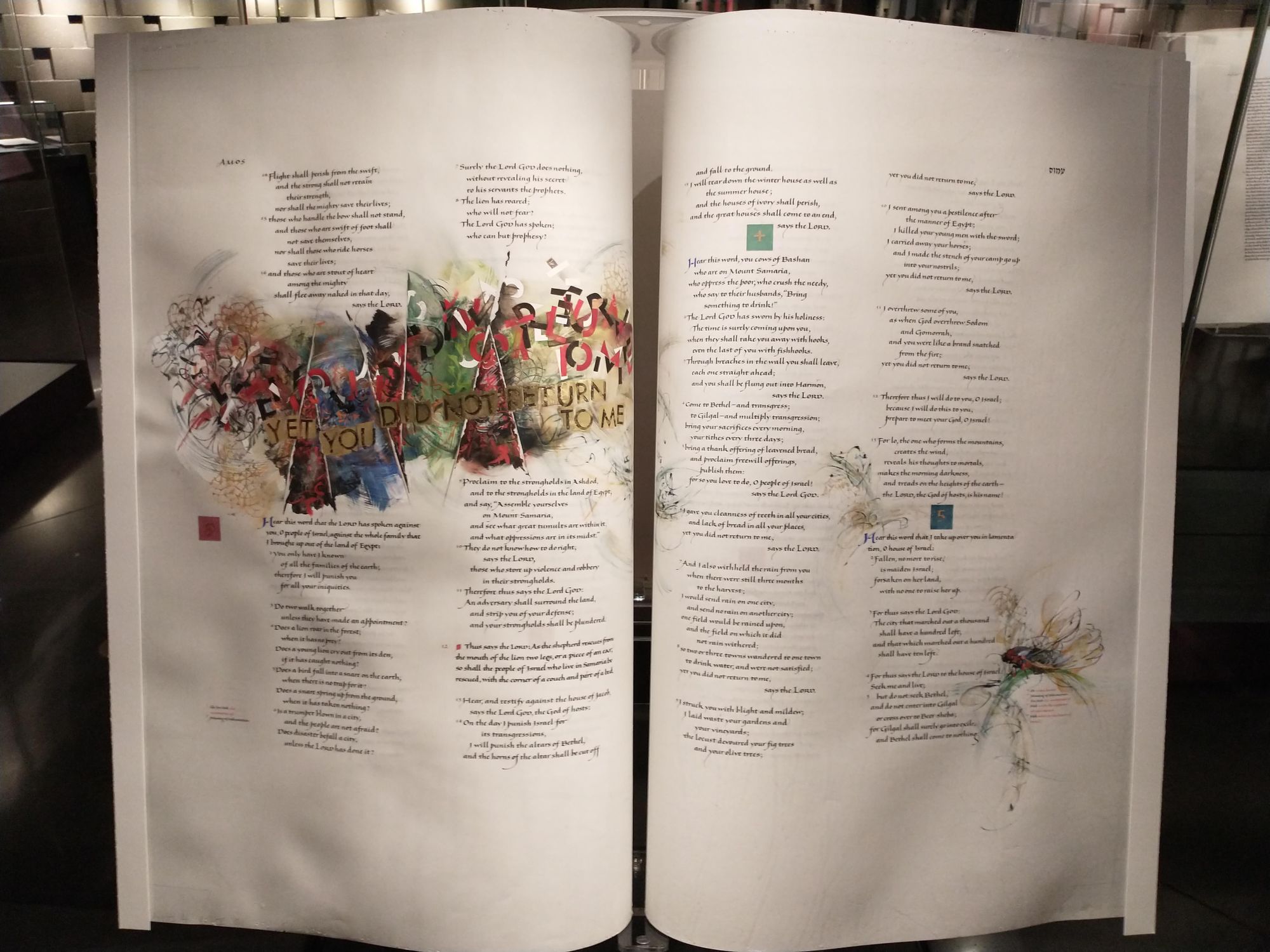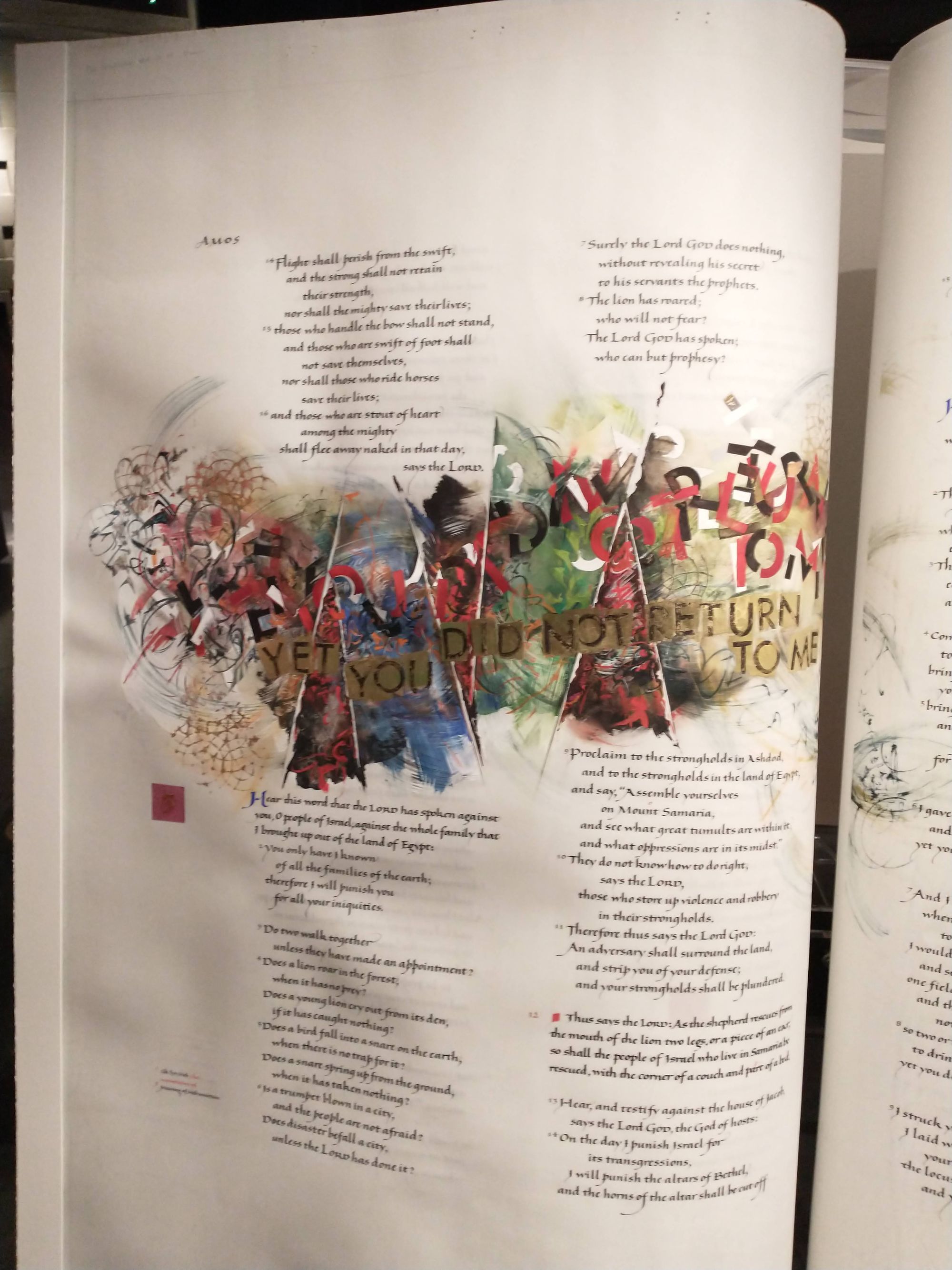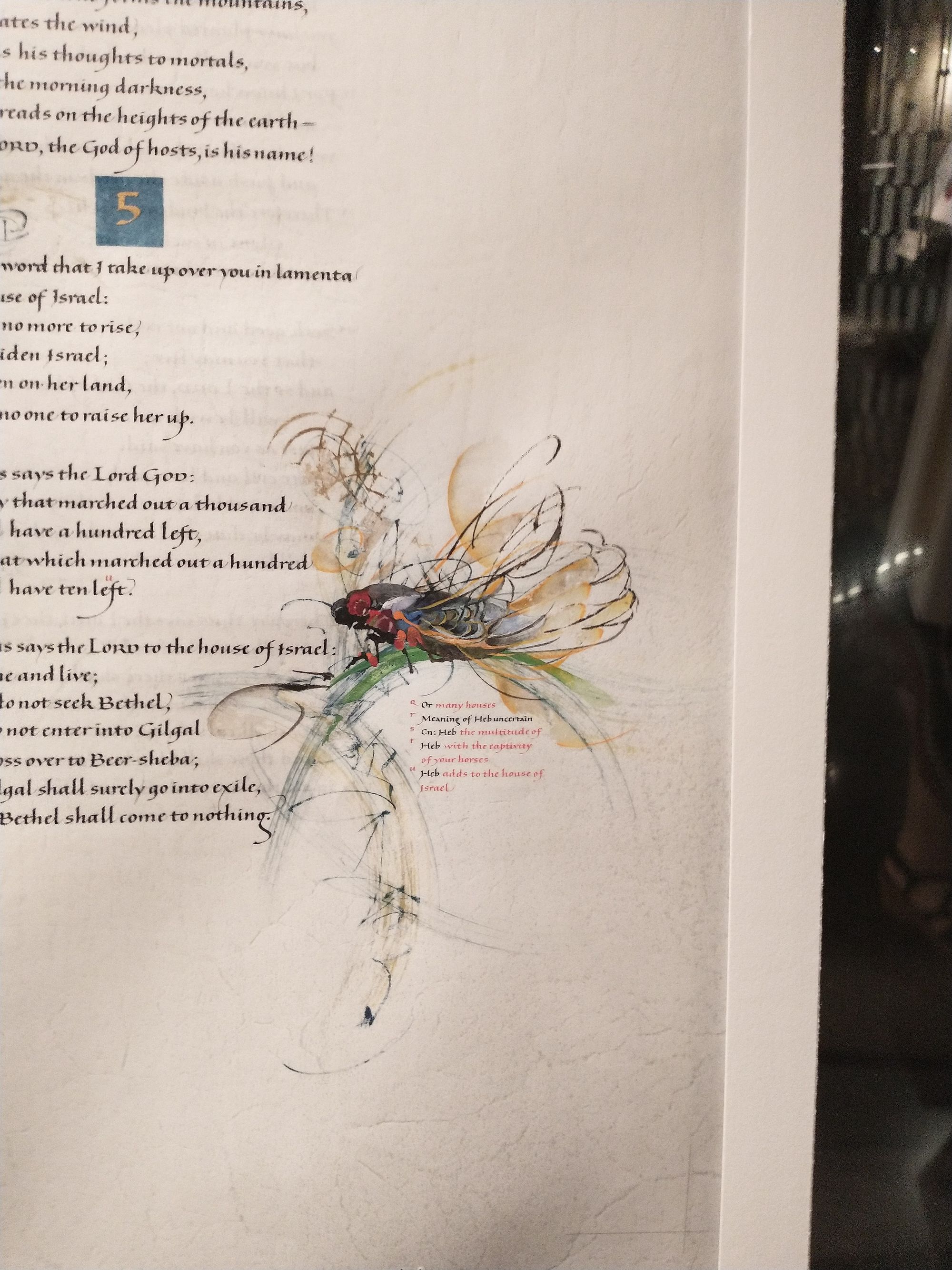 You can really see the character of the vellum in the picture of the locust!
to be continued...
In the next post, I'll share some more pictures, captions and things I learned from the museum!
subscribe to get email updates and support my work
Click the link below or the subscribe button at the bottom of the page to support my work and get an email every time I make a new post!