my videos are getting better!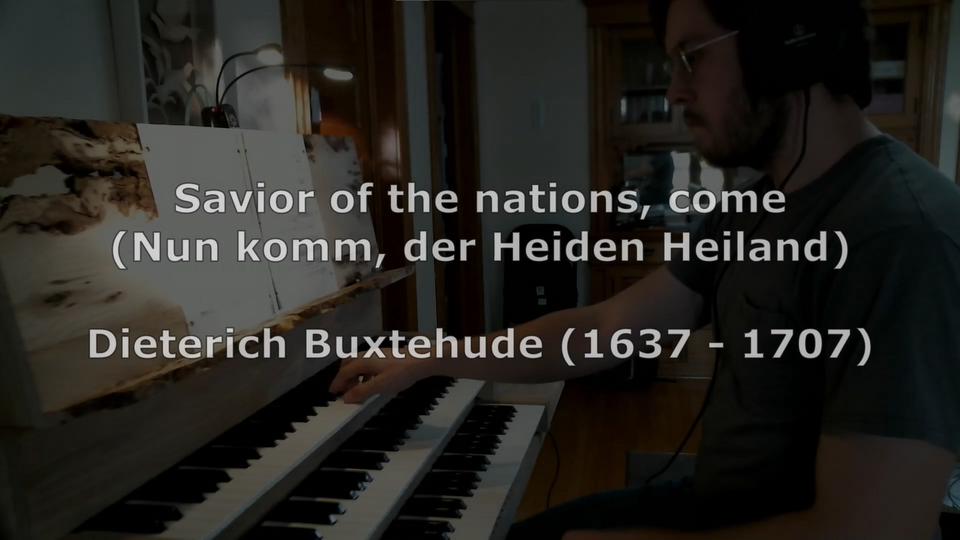 I have to admit: Lutherans have done more for organ music than pretty much anyone else. It helps that Martin Luther himself wrote about forty brand-new hymns for his reforming movement. You've heard of Johann Sebastian Bach? Bach wrote music based on almost all of Luther's hymns and chorales.
You probably haven't heard of Dieterich Buxtehude. There's a prevalent (probably accurate) legend that Bach himself walked about 250 miles to meet Buxtehude. Once Bach got to Buxtehude's town of residence and heard Buxtehude play, Bach stayed for three months just to learn from him.
Buxtehude wrote many original pieces for the organ, but none of those original manuscripts survive. All we have are copies that his admirers made during his lifetime or shortly after.
The piece in my video here is one of Buxtehude's organ chorale preludes. A chorale is basically what we'd call a hymn. This hymn, called Nun komm, der Heiden Heiland, was written by — you guessed it! — Martin Luther. This prelude was probably played by organists before the hymn was sung in church.
For me, it's part of my audition for my guild certificate. I hope you enjoy!
---