sheep sim dev logs 2021-12-13

This is the first in (hopefully) several development logs for my sheep simulation game! They'll help you keep track of what I'm doing and help me keep track of where I'm going!
Here's a quick update on a bit of what I've done in my free time over the past few days! Obviously, I haven't had much free time...
Check out the whole series of dev logs here:
In this log, I updated:
Can now change which creature the camera follows
Can adjust camera zoom
Infinite terrain generation
In the future, I hope to add:
Improved aesthetics on the terrain
Objects (like fences, walls, building, etc.) to interact with. It's not very much fun to herd sheep in an open field!
Other creatures (predators? other livestock?)
Food and hunger mechanics
Breeding/population/genetic mechanics
Some kind of objective for the game!
To see this dev log on itch.io, click here: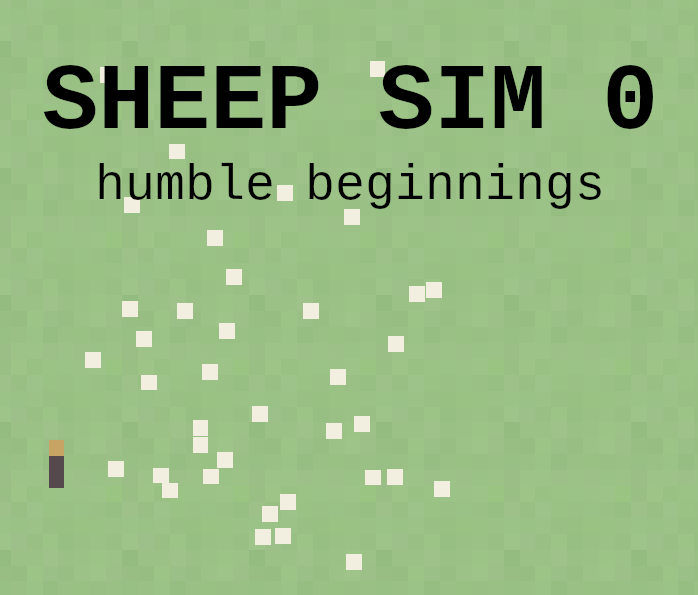 subscribe to get email updates and support my work
Click the link below or the subscribe button at the bottom of the page to support my work and get an email every time I make a new post!